About Us
Union County Savings Bank was founded in October 1883 and is headquartered in Elizabeth, New Jersey. UCSB is an FDIC-insured bank, with $1.9 billion in total assets and currently operating four branches in Union County, New Jersey.
The following quote from one of our customers is a testament to our long history in the community and our commitment to our local customers:
"Union County Savings Bank has been around forever! Unlike most banks that have been bought & sold numerous times, this one has never been bought, sold, or merged. They offer the best rates for CDs and a special rate for Jumbo CDs. The staff is wonderful ~ very knowledgeable, professional, and friendly ~ it's great to see familiar faces when you walk in the door."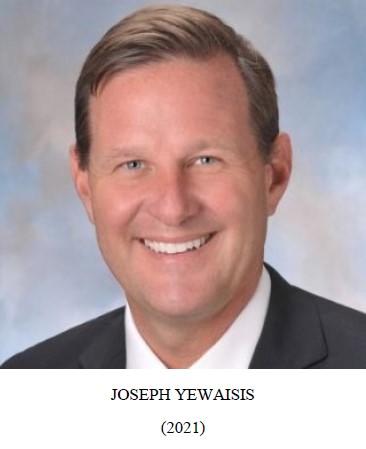 From the Chairman
I am extremely proud and humbled to be the new Chairman and CEO of Union County Savings Bank after assuming the position from Donald Sims who retired in October 2021 after 57 years with the Bank.
Mr. Sims and the team at UCSB have built one of the safest and strongest community banks in the United States and I am committed to maintaining that legacy. I am also committed to our continued tradition of dedication to our local communities, our customers, and our employees whose trust and confidence have helped UCSB sustain this position.
As we move into 2022, the team at UCSB and I are working hard to implement new technologies to make banking with us easier. We will also be offering new products and services designed to meet the expanding needs of our customers while preserving our 139-year pledge of security, safety, and service.
Thank you for banking with us and please check in regularly to learn about our upcoming new offerings!
Statement of Condition
| Assets | March 31, 2021 |
| --- | --- |
| Cash on Hand and In Banks | $ 313,334,654 |
| Mortgage Backed and Investment Securities | 1,450,229,921 |
| Loans Receivable | 92,676,408 |
| Office Properties and Equipment | 1,349,466 |
| Other Assets | 10,760,975 |
| | $ 1,868,351,424 |
| Liabilities and Equity | |
| --- | --- |
| Liabilities | |
| Deposits | $ 1,604,939,409 |
| Accrued Interest Payable | 3,904,995 |
| Escrow Payments by Borrowers for Taxes and Insurance | 434,063 |
| Other Liabilities | 3,490,673 |
| Total Liabilities | 1,612,769,140 |
| | |
| Equity | 255,582,284 |
| Total Liabilities and Equity | $ 1,868,351,424 |
UCSB Growth Pattern
(Units are in millions)
(Roll your mouse over the chart to view the capital growth per year)
(Roll your mouse over the chart to view the assets growth per year)